Hudson Psychic
Welcome we offer a wide range of service
for your convenience
At Hudson Psychic Consulting by Gina , psychic readings are powerful, physical, and spiritual experiences that will help to guide you through life, whatever troubles may have come your way. Many people turn to me in times of great need, but psychic readings are not only for people with pressing problems. I work as a Life Coach and Soul Mate Specialist. Psychic readings are for anyone with deep unanswered questions who are seeking companionship and guidance.
If you are ready for an enlightening experience, allow me to perform a reading for you. My most honest desire is to leave you in peace and resolve life's answers, and provide a sense of direction.
I also offer Chakra Balances and Healing.
I am available for one on one consultations at you convenience.

a 5th Generation Psychic,
Helping & Healing all kinds of problems and situations.
I can Unfold the past, present
& mysteries of your future in one visit or phone call.
I will give you in-depth detail :
#TarotCards #CrystalsReading #AstrologyReadings #TeaLeafReading #AngelReadings #PastLife #Regression #PastLifeAnalysiseading #Psychic #lifecoach
#MiddlesexCountyma
Not sure what to get that special someone or close friend in your life? My gift certificates are a great option to let them chose the readings, crystals, sprays, and products that most appeal to them and their needs! Gift certificates can also be used online .
Stop in or call the office at 857-294-6407 to purchase yours today!
213 Main street suite c Hudson Ma. 01749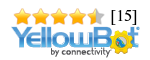 End Yelp Badge - get your own at http://www.yelp.com/bling ShowYourSite.com banner exchange code start