Best Psychic in Massachusetts for tarot cards, palm readings and more
Psychic Expert.
Welcome
Specialties
At Hudson Psychic , we provide you with Top-Quality Advice, Guidance, Products and Readings such has
Palm
Psychic
Tarot Cards
Crystals Readings
Astrology Readings
Tea Leaf Readings
Angel Readings
Past Life Regression
Past Life Analysis
Horoscope Readings
Aura Readings
Numerology Readings
Chakra Readings
reiki
Life Coach
We can also customize a reading that will fit your needs. At Hudson Psychic , You will walk out with the peace of mind and knowledge you need to know and the tools to guide you in a better Direction.
At Hudson Psychic We specialize in.
Past
Present
Future
Love, Marriage, Relationships
Business,Career,Finance
Family, Health
Meditation, Reiki
Charka, Healing an Balancing
Feng Shui, Lifestyle
Holistic Healing, Metaphysical Products
Life Coaching, an Guidance
Numerology, Astrology Charts, Horoscopes
We provide in Holistic and Metaphysical Products such has
Candle's
Crystal's
Oil's
Bath Slat's
Incense's
Herb's..ETC.
History
Established in 2010.
Hudson psychic is a Licensed Business,That has been servicing the community for last 10 yrs.
Hudson psychic will find you Serenity, Tranquility, Peace Of Mind, And Much More, here's where you will find Peaceful Relaxation Spiritual Enlightenment to have a clearer state of mind.
At Hudson psychic we also provide in Holistic Metaphysical product's that you can purchase or order.
They also provide a variety of in-depth readings with 25 years of exp
They also provide in Feng Shui with 25 years of exp and Yoga Consulting an Holistic Healing.
contact us today !
#TarotCards #CrystalsReading #AstrologyReadings #TeaLeafReading #AngelReadings #PastLife #Regression #PastLifeAnalysis
#HoroscopeReadings #AuraReadings #NumerologyReadings #ChakraReadings #reiki #PalmReading #Psychic #lifecoach
#MiddlesexCountyma
213 Main street suite c Hudson Ma. 01749
Avidia Bank

Hudson -

Washington St

Branch in

Hudson

,

MA

is located at 221 Washington Street, Hudson MA 01749 .


Avidia Bank

.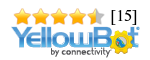 End Yelp Badge - get your own at http://www.yelp.com/bling ShowYourSite.com banner exchange code start



Same location since 2010




Free Parking

located at 213 main street. suite #c

Hudson,ma.01749




YOU CAN CONTACT US AT




(857) 294-6407

or

Email us




Licensed and certified

All readings are private and confidential .