Welcome To Hudson psychic

When financial problems plague you and relationship woes worry you, find serenity and the answers you need through psychic readings.
Based in Hudson,massachusetts , I am the Oracle, a psychic medium, tarot reader and astrologer with over 30 years experience .
Clients can come to me seeking guidance for the present and future, and a resolution of the past.
What I Offer Clients
As a naturally born gifted intuitive, I make use of divinatory tools to focus my E.S.P. and spirit guides during sessions with clients. From questions about love to financial concerns, clients receive accurate and helpful information to guide them in their future choices. I make use of astrology and tarot card readings to divine the story behind your reasons for coming to my shop and forecast the elements of what is to come. You'll receive information about the resolution of a situation as it is and possible changes to make to get what you want. I can help you in making personal decisions, such as whether to remain together or whether to take a new job.
I also assist clients in resolving issues in their present lives and past lives through chakra alignment and astral travel sessions.
On-Site Consultations & Reports
Most of my psychic readings are available through sessions held when people come to me. I meet with clients to provide a live session using tarot card readings, palmistry, or another form of divination i offer a wide range of services .
Come to me with your questions and I'll discern the answers.
A Unique Advisor
Other psychic advisors may offer generalizations and rely on tricks to gain information.
I'm not in that category.
You'll be more than convinced of my ability through the detailed, verifiable truths provided by my spirit guides .
I do what others only claim to do.
.
No matter what fond hope or wish you have in mind for your session, none is so great that it cannot be accomplished.
Where others may have failed in the past, I can help with much success.
Clients come to me from all walks of life for insight and advice regarding their problems.
They all succeed in solving these issues with my help.
Im anointed by God YOU WILL have faith in what I do.
After a session. Clients can receive never-failing advice on all areas of life, including:
Love
Courtship
Marriage
Divorce
Business Speculations
spiritual Blockages
Tarot Readings lifecoach
chakra Healing Psychic
Psychic Love readings
Reiki
Help With All Questions
You'll find assistance with all your issues. I never fail to unite the separated, bring speedy, happy marriages to fruition, and help clients to overcome challenges. Find solutions for dealing with enemies, rivals, lovers' quarrels, evil habits, stumbling blocks, and bad karma.
Take Charge Of Your Life Now
Don't wait any longer to resolve issues that are causing you frustration. Love, money, family,
and spirit, can all be the cause of major upsets in your life.
Without resolving the blockages, you have in these areas, you'll only endure more pain.
I can give you peace of mind and options for a positive outcome. God bless you until I see you.
CALL (857) 294-6407
#peaceofmind #sage #smudgestick #crystallove #crystalhealing #astrology #PsychicReader #Tarotreading #Psychic #Medium #Lifecoach #chakrabalancing #chakra #Spiritualpath #relationships #Lost #unbalanced #Lonley #Depressed #depression #lovespells #voodoo #voodoocaster #spellcaster #realspells #soulmate #soulmatesearcher #findmysoulmate #reiki #BLOCKAGE #valentinesdaypromotions #valentinesdayweekend #valentinesdaycard #valentinesdaypic #valentinesday #valentinesdaygiftideas

Not sure what to get that special someone or close friend in your life? My gift certificates are a great option to let them chose the readings, crystals, sprays, and products that most appeal to them and their needs! Gift certificates can also be used online .
Stop in or call the office at 857-294-6407 to purchase yours today!
Love Courtship Marriage Divorce Business spiritual Blockage Tarot Readings lifecoach

chakra Healing Psychic Psychic Love readings Reiki
213 Main street suite c Hudson Ma. 01749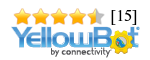 End Yelp Badge - get your own at http://www.yelp.com/bling ShowYourSite.com banner exchange code start